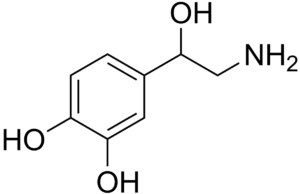 Transform your organisation through
Our vision is to establish a dynamic, vibrant and growing global practise, specialising in neuroscientific programmes
Our purpose is to equip and develop leaders to reach their vision and goals through delivering neuroscientific programmes in strategy, coaching, leadership & management programmes.
We value partnership, honesty, efficiency, accountability, excellence, integrity and learning.
IMPROVES PERSONAL PERFORMANCE AND MENTAL HEALTH
The knowledge and skills I gained during the workshop sessions and the one-on-one supervision sessions from her, was life changing. It helped me to make sense of my own thinking, understand why people act and react the way they do.
Neuroscience in Coaching and Mentoring
L Corner
Thank you so much for a wonderful 5 days. Your presentation 'way' is beautiful, and you paced it well. I appreciated that there was such excellent input from your side, more than only 'experiencing mindfulness, though you built this in too. I also valued that there was a wonderfully honest forum for honest sharing, and all you shared was precious to us.
Neuroscientific Mindfulness
D Hendriks
"Dr Charlene Heyns-Nell has impacted my life in ways that this review can never truly reflect.Charlene is an amazing coach and mentor and because of her teachings I have had the most incredible breakthroughs from students and private clients. Charlene has a unique gift in creating meaningful rapport quickly, whilst skillfully transferring technical language about the brain into an easily digestible form which is simple and easy to implement.
Neuroscience in Coaching and Mentoring
Dr. A Peck
Very well facilitated workshop. The topic was backed with the relevant scientific facts; well researched and presented. Dr Charlene is a skilled facilitator who knows how to read her audience and respond accordingly. She was friendly, patient and kind throughout. She managed to make the workshop very interactive despite it being fully online. Thank you for an enjoyable learning experience!
Neuroscientific Mindfulness
Neurofeedback changed my life. It changed how i look at life and how i deal with issues in my life. I give it a 10/10.
NEUROFEEDBACK
E Human
Great interaction amongst the team. Good combination of serious topics discussed and some good fun. I felt engaged at all times! Charlene had a good understanding of the company dynamics. The team felt comfortable to address concerning topics - action plans created. Also relevant in personal life scenarios. Great facilitator!
Resilience
Faurecia
Dynamic, introspective, lifechanging!!! I feel empowered to make changes I identified during the training. I will listen better, flex my style when I need to, face challenges knowing that I am well equipped.
Emotional Intelligence
B Johns
Most valuable experience. The power of the brain dictating how we react was most informative. The practical activities of forgiveness, positive attributes and body mapping and letting "bubble" go. Indeed the power of the brain in dictating how we react was most informative.
Neuroscientific Mindfulness
Dr. P Lenaghan